The Accelerate Okanagan Team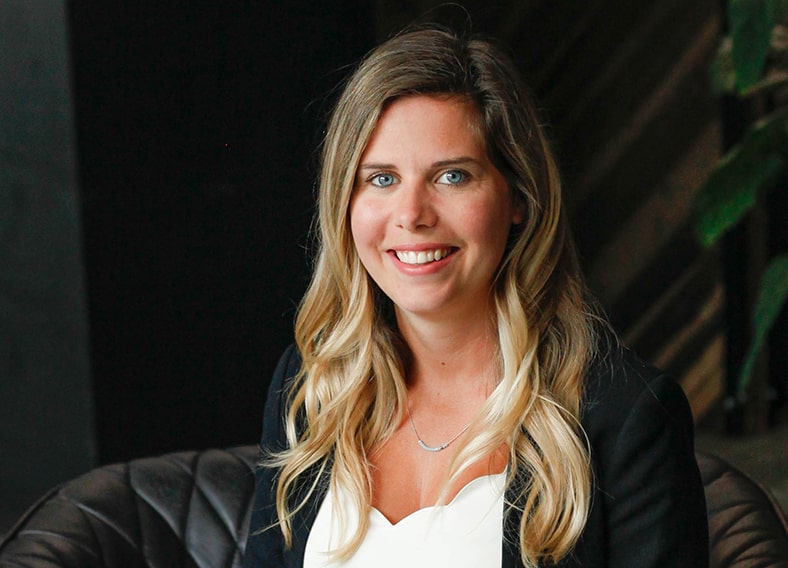 Brea Lake
CEO

Brea Lake is our Chief Executive Officer. She has been supporting the growth of the Okanagan tech community for 7+ years through her work at AO. In her previous role as Director of Operations, she managed the team, ensured the successful implementation of entrepreneurial programs as well as strategic initiatives.
Brea is an Okanagan College Alumni and has experience with local tech companies like Disney's Interactive Studios where she was responsible for curriculum development, global training and policy documentation.
She is currently an Advisory Board Member for the Canadian Technology Network, an Executive Committee Member for the Cascadia Venture Acceleration Network, Director for the Okanagan College Foundation, and an Executive Board Member on the YMCA Okanagan.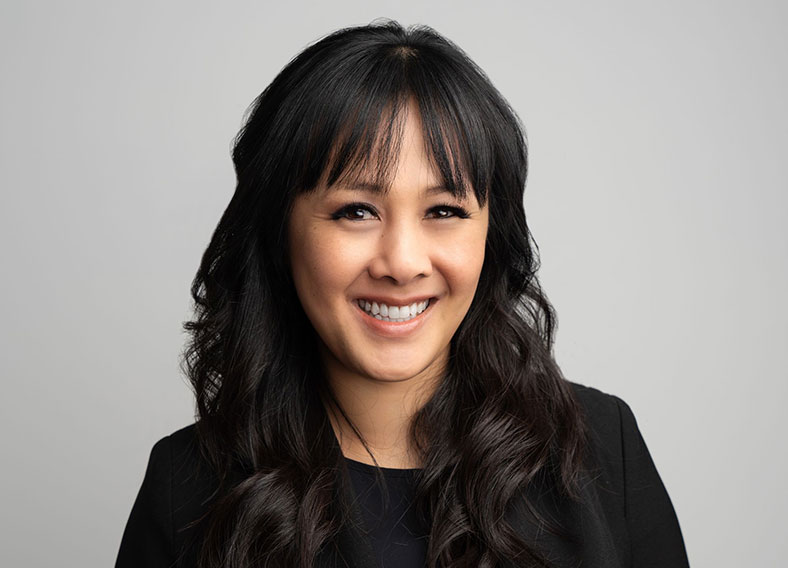 Thuy Tran
Director of Operations
Thuy Tran is the Director of Operations for Accelerate Okanagan. Thuy has been working in the tech industry for over 10 years and has been supporting the growth of the tech community for the last 6 years through her work at AO. Prior to her role as Acting CEO, Thuy was the Programs Director, leading program design and development and was directly responsible for the delivery of AO's mentorship programs, supporting founders start and scale their companies. Thuy also spearheaded the development of OKGN Angel Summit, a program designed to help bridge the gap between investors and companies.
Thuy Tran was born in Vietnam and immigrated to Canada in the late 80s and has since called the Okanagan home. She graduated from the Centre for Arts and Technology, then went on to then worked with one of Canada's leading medical technology companies, QHR Technologies. Besides her passion for supporting entrepreneurs, she is also passionate about running her own photography business, living an active lifestyle and spending quality time with her family and two young sons.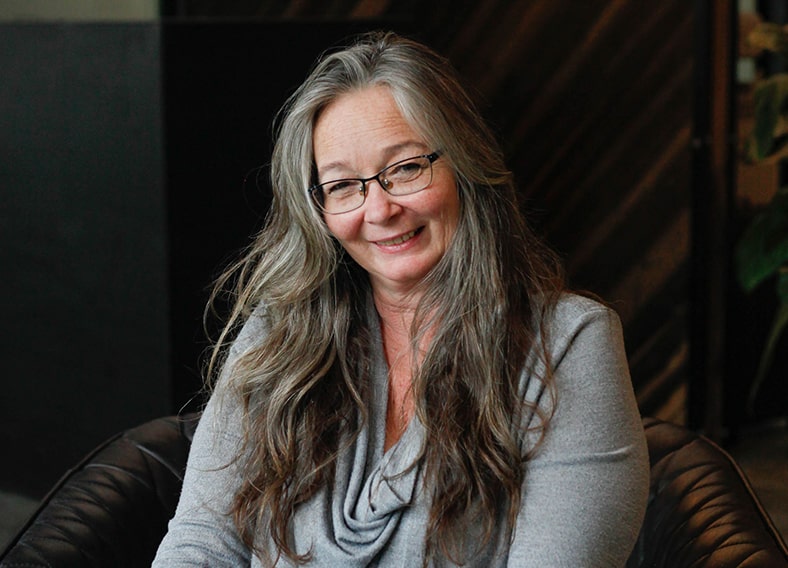 D'arcy Schaerer
Finance Manager

D'arcy Schaerer is our Finance Manager. A highly motivated self-starter with strong analytical, communication and interpersonal skills, D'arcy has worked with diverse groups of people throughout her career. Her experience in project coordination, supervision, and office management with the likes of seismic jug hounds, archaeologists, paleontologists, railcar buffs and condo consultants give her all the skills she needs to work with this diverse group of techies.
When she's not teching the halls, D'arcy likes to do pottery and considers her life to be fun, funky, and functional.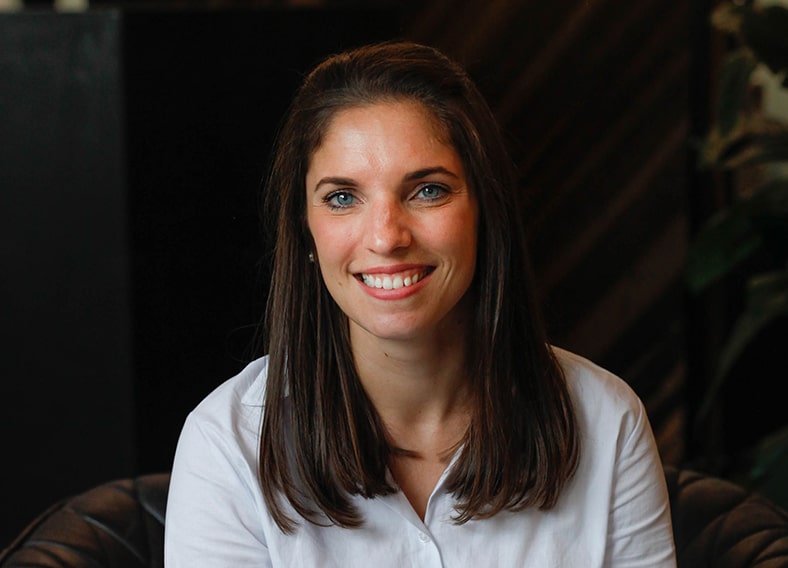 Alex Goodhew
Community Manager

Alex is our Community Manager. In this role, she works to connect and collaborate with people interested in and involved with innovation and entrepreneurship in the Okanagan. She focuses on developing and nurturing relationships with community partners, helping to build industry connections.
Alex grew up in the South Okanagan but lived in Vancouver while attending UBC. She returned to the Okanagan to work in higher education and eventually found her way into the vibrant innovation sector. Alex gets her signature energy by surrounding herself with people and helping others. She loves the Okanagan for its full 4 seasons and enjoys skiing, playing volleyball, being outdoors with her pups, and a good patio session.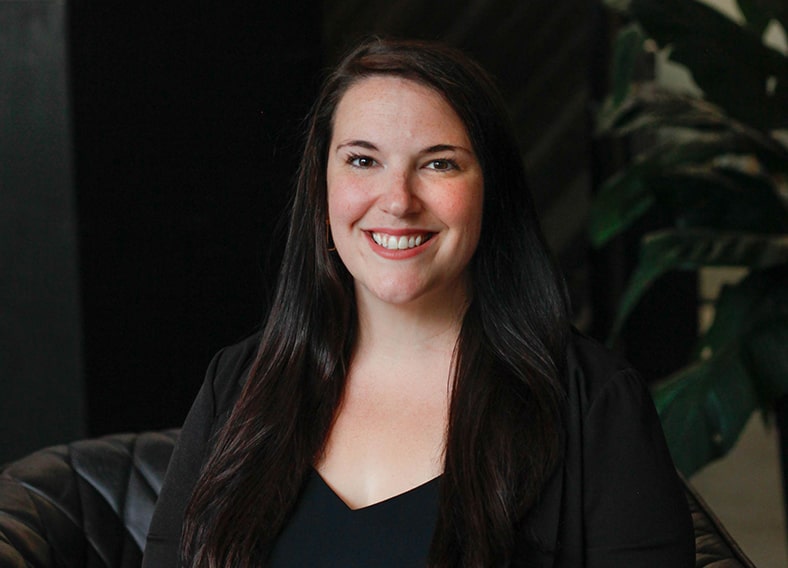 Sara Scott
Brand & Communications Manager
Sara is our Brand Manager. Before joining the AO Team, Sara spent over five years working in Guest Experience with Disney Interactive while balancing her passion for event management in her spare time.
Born and raised in Kelowna, she is an excellent tour guide for the Okanagan. In addition to being an avid gardener, Sara enjoys jewelry making, camping and spending time at her family's apple orchard.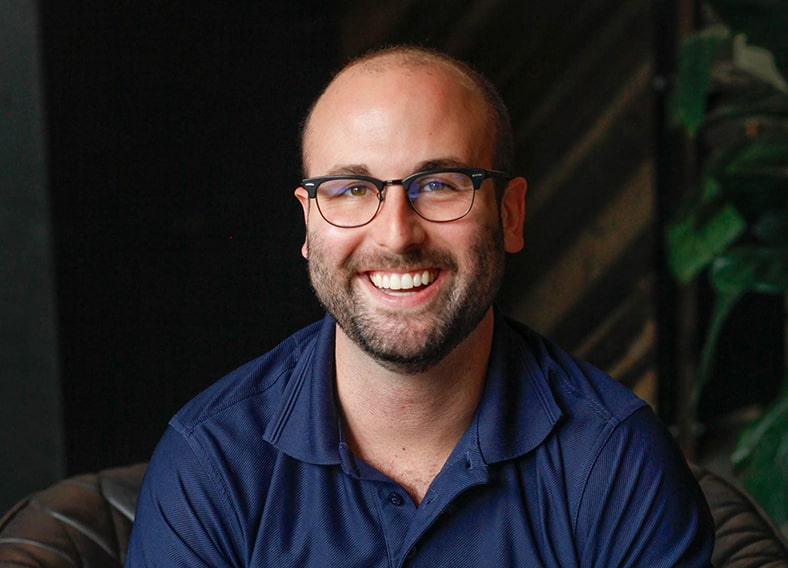 Harrison Crerar
Brand & Communications Strategist

Pursuing a passion for writing, Harrison has built a strong foundation as a content creator in his position as the Brand and Communications Strategist for Accelerate Okanagan and as a freelance copywriter.
Hailing from Oakville, Ontario, Harrison has been calling Kelowna home since 2008. In that time, he has received a degree in creative writing from UBCO and worked with organizations such as the Daily Courier and the Walt Disney Company. What he appreciates about his work is having the opportunity to tell stories and celebrate captivating individuals, driven businesses and supportive communities.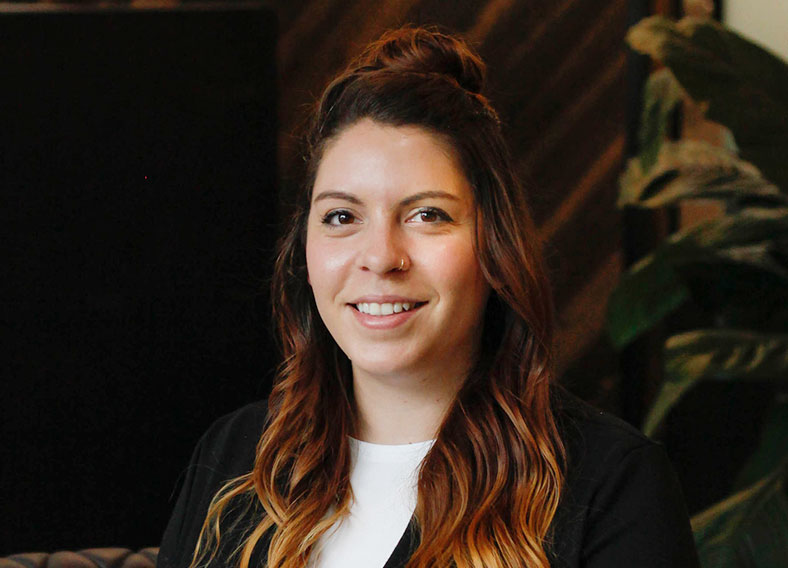 Alanna Haggard
Startup Program Lead
Alanna Haggard is the Startup Program Lead at Accelerate Okanagan. In her role, Alanna supports early-stage Startups and entrepreneurs by facilitating our Venture Acceleration Program and connecting with the community—sharing resources and offering them the support they need to grow.
Alanna was born and raised in the Central Okanagan and graduated from Okanagan College in 2019 with a Diploma in Communications, Culture, and Journalism. Her desire to do impactful work, and her passion for helping others succeed, led her to find a home at Accelerate Okanagan. When she's not at work, you'll find her enjoying the best the Okanagan has to offer: camping, kayaking, hiking with her fur-son, and visiting the local wineries.
Jessica Wicks
Scale Up Program Lead

Jessica is our Scale Up Program Lead. She strives to surround herself with innovators and is passionate about helping entrepreneurs create tech-enabled solutions that allow them to rethink the future of their industries.
Prior to joining Team AO, Jessica worked full-time as a marketing specialist in post-secondary education and tourism, as well as across a range of industries as an independent consultant. Jessica holds a Bachelor of Applied Arts in Visual Communications and a Graduate Certificate in Corporate Communications Management.
When she's not at the office, you'll find her frequenting local coffee shops, enjoying a great book, or exploring the beautiful Okanagan outdoors with her son.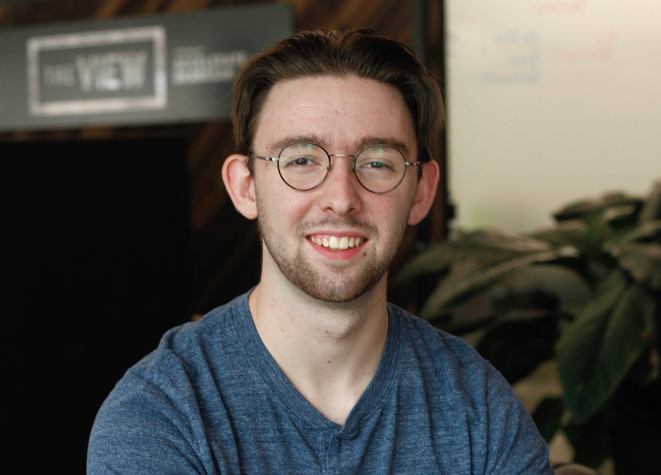 Aidan McLane
Community Coordinator
Aidan is our Community Coordinator. His role finds him connecting members of the community with various resources and connections across the Valley. Aidan is also a second-year HR student at Okanagan College, with a focus on people and culture. Aidan believes that strong company culture is the foundation for success within a business.
When Aidan isn't working at AO, you'll find him on different films sets in the Okanagan Valley as an independent filmmaker, playing music with friends, and sharpening his fine woodworking skills.